Welcome to the Photo GPS Extract website!
Photo GPS Extract is a free Windows-compatible software tool to quickly visualize the GPS location of a JPG photo: it will read the coordinates from the photo and show them on a Google Map. Read more about this software ...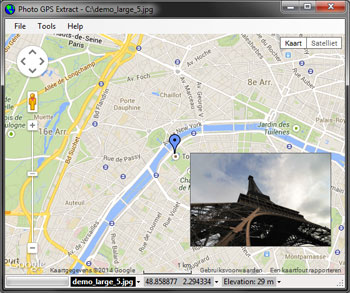 Coming soon: new version of Photo GPS Extract 6.0 !
This site is last modified on August 11th 2015